Lg (400g) Russian Mints: Smooth milk-chocolate melt away smothered in premium milk chocolate! A customer favourite! Lg (400g) Assorted & Small Assorted : Soft chewy caramels, smooth cream centers and crunchy nut clusters enrobed in our premium milk or semi-sweet chocolate. Mordens Buds : Mordens' premium milk chocolate in small pieces. Mixed Nuts : A premium selection of nuts. Snow Balls : They have a chocolate and coconut covering over a cream filling. WE HAVE A LOT MORE OPTIONS FOR THE HOLIDAY SEASON! GIVE US A CALL TO INQUIRE, CURB SIDE PICKUP IS AVAILIBLE BY GIVING US A CALL! COMING TO OUR STORE DECEMBER 7TH Morden's Mix : almonds, peanuts, raisins, chews and jujubes $10.00 Milk Chocolate Ju Jubes : An unlikely pairing which has proven to be a big hit with our customers for decades. $8.00 Dark Chocolate Covered Ginger : Ginger dipped in semi sweet chocolate $13.00
All prices in CAD ($)

Due to an increase in the cost of roses, some product prices may be impacted during the Valentine's delivery period.
Lg Russian Mints

MC

Sm Russian Mints

MC

Lg Assorted

MC

Sm Assorted

MC

Vanilla Snow Balls

MC

Chocolate Covered Jujubes

MC

Mordens Buds

MC

White Chocolate Birch Bark

MC

Mixed Nuts

MC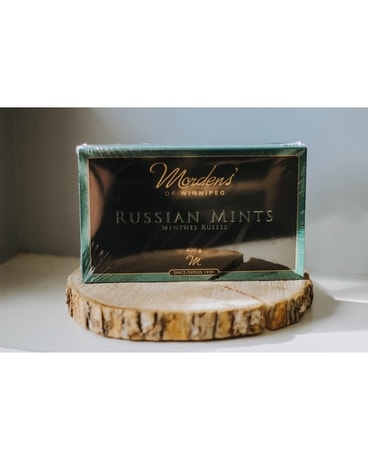 Lg Russian Mints - $26.00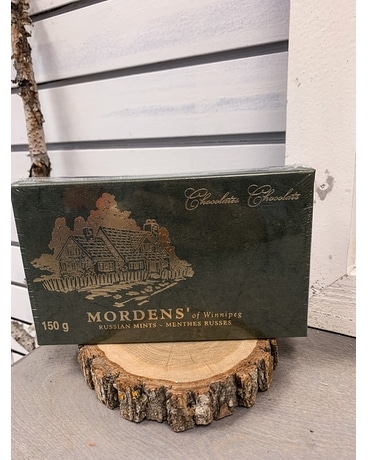 Sm Russian Mints - $13.50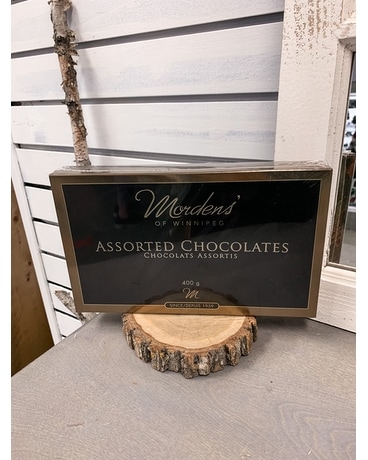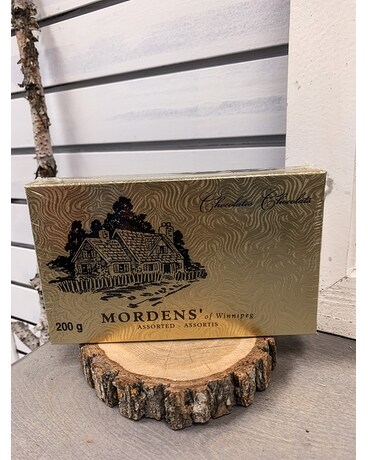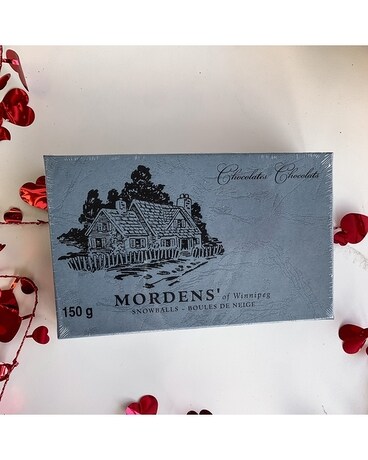 Vanilla Snow Balls - $9.50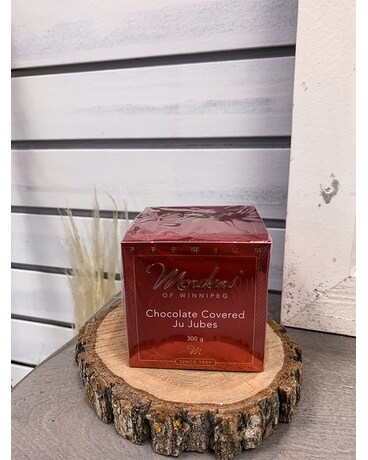 Chocolate Covered Jujubes - $7.50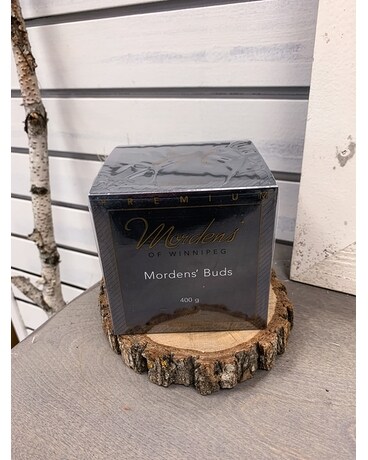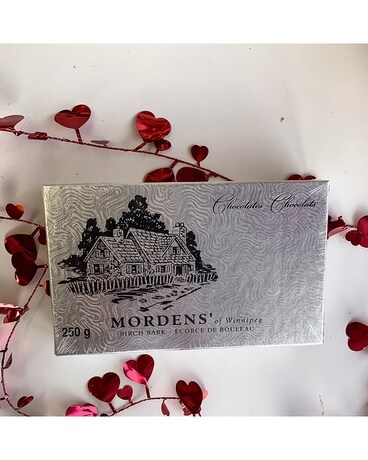 White Chocolate Birch Bark - $13.50